Wanaka is the Jewel of the Southern Lakes. Enjoy our events, skiing, biking, hiking, food, wine and beer.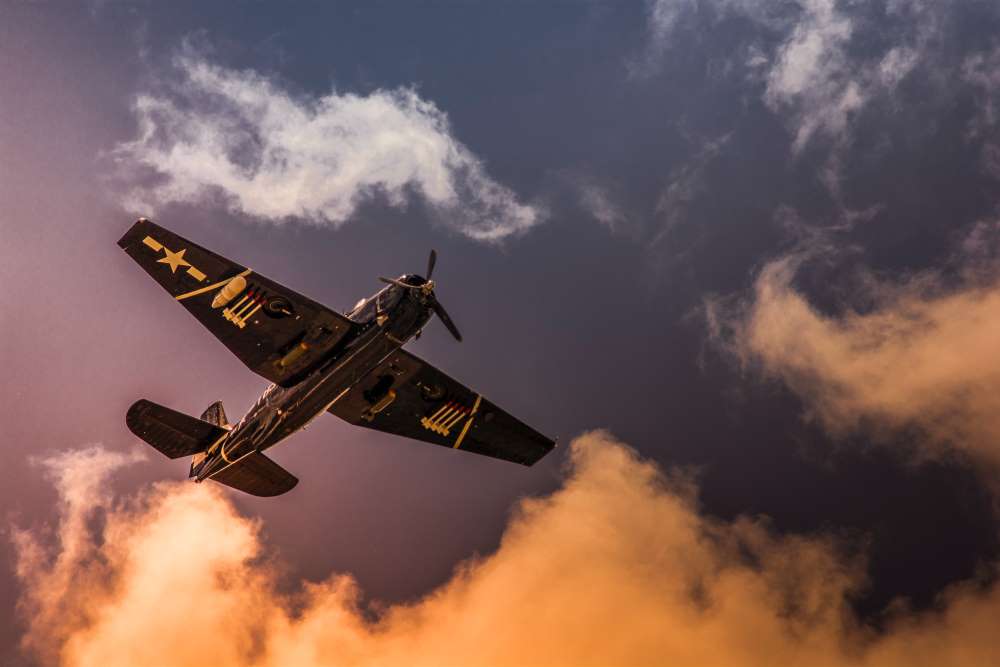 Wanaka hosts a variety of sporting and cultural events throughout the year that are enjoyed by both locals and visitors.
Rhythm and Alps
29 Dec 2020 – 01 Jan 2021
R&A is a music and camping festival that runs over 3 nights from 29th Dec – 1st Jan. It is situated in the beautiful Cardrona Valley in the mighty Southern Alps of New Zealand.
Wanaka Rodeo
02 Jan 2021
The guys and gals of rodeo strut their stuff for the crowds, demonstrating the prowess, skill and sheer bravery it takes to get in the ring: barrel rolling, steer wrestling, bull riding, team roping, saddle bronc and bareback bronc. Check out this picture of our very own Wayne Enoka, opening the event with an amazing rendition of the NZ National Anthem.
The Big Easy and 'Lil Easy Mountain Bike Challenges
23 Jan 2021
The Big Easy is higher, longer and definitely faster but it's not all downhill, with a reasonably hard climb at Sally's Pinch and some quite challenging rutty and rocky downhill bits. However, the views are more than worth it and the sense of accomplishment at the end will make it all worthwhile.
The Ruby
30 Jan 2021
The greatest little swim race in the World From the Ruby 10 (marathon lake swimming is the next big thing) to the very competitive 3.8km Big Ruby swim, down to a 1.2km or 600m challenge and right down to the 200m Little Gem for the kids – these races are designed to offer a challenging but achievable event.
Puzzling World Junior Challenge and Intermediate Challenge
18 Feb 2021 – 20 Feb 2021
Join hundreds of budding triathletes, aged from 5 to 12, in the Puzzling World Junior Challenge Wanaka. It doesn't matter if you've never raced triathlon before. The Junior Challenge event provides a fun and safe opportunity for all children to challenge and compete individually against their peers in a fun and safe environment. By the way, if you like the picture above of this event, the model is our very own wee Cory – aged 7 and giving it his all.
Challenge Wanaka
20 Feb 2021
One of the world's toughest and most scenic long-distance swim-bike-run triathlon courses, Challenge Wanaka is a favourite, with local teams and international stars alike taking on the half or full ironman distance.
Wanaka A&P Show
12 Mar 2021 – 13 Mar 2021
Wanaka A&P Show – one of the South Island's largest and most popular agricultural and pastoral shows set on the shores of Lake Wanaka. Bringing town and country together over two days and jam-packed with entertainment!
Motatapu
13 Mar 2021 – 14 Mar 2021
The iconic event has become a must-do for many elite athletes, everyday folk and even Olympians: this year a record-breaking 4,000 plus competitors will run, walk, bike and hike their way through some of New Zealand's most spectacular countryside.
Festival of Colour
03 Apr 2021 – 11 Apr 2021
Six exciting days and nights of astounding performances and inspiring exhibitions set against the spectacular autumnal backdrop of the Southern Lakes.
Aspiring Conversations
12 Apr 2021 – 18 Apr 2021
Aspiring Conversations is a festival of ideas where key thinkers talk about subjects that are current, controversial and just downright interesting.
Contact Epic
17 Apr 2021
Once a year, passionate mountain bikers descend upon Wanaka and Lake Hawea to test their skills, endurance and daring at the Contact Epic.
Contact Traverse
17 Apr 2021
An easy, grade 2 track, this is an ideal ride for the beginner or intermediate mountain biker. Experience the atmosphere and camaraderie of the Contact Epic in a relaxed and fun way. Starting on the dam, this ride loops all the way back, through a private dairy farm, into the Hawea Hotel Garden Bar.
Warbirds over Wanaka
15 Apr 2022 – 17 Apr 2022
Now acclaimed as the largest Warbird Airshow in the Southern Hemisphere, this is an event not to be missed.
Wanaka is still a well-kept secret! It is a relaxing, all-year-round destination, with superb cafes, restaurants, shops and popular winter and summer outdoor pursuits. After a vineyard tour from Queenstown airport (a 55-minute drive), you will arrive to breath-taking views of our magnificent lakes and mountains.
The guide book Lonely Planet describes Wanaka as "a sporty, laid-back town which offers a sharp contrast to the hype of Queenstown".
Hiking
Wanaka is the gateway and perfect base for walking and hiking in Mt Aspiring National Park. You will be totally spoilt for choice with day hikes including the Rob Roy Glacier, Diamond Lake, Mt Roy and Mt Iron to name but a few. The Te Wanaka Lodge Team can assist you with recommendations, trail maps and any information you may need.
Wanaka also has some fantastic multi-day guided hikes – we can recommend experienced guiding companies and look forward to hosting you on your return to Te Wanaka Lodge.
Fishing
Brown trout from the Clutha River, Fly Fishing Wanaka
Enjoy some of the most spectacular scenery in New Zealand. You will find good numbers of rainbow or brown trout in our lake and local rivers. You have the option of self-guiding or we have some of the country's most experienced guides available for either half or full days of guided fishing.
For fly-fishing with a difference we highly recommend guided raft fishing on the Clutha river. Boat fishing for trout or salmon on Lake Wanaka itself is also very popular. The local fishing season runs from 1st November to 30th April. Lakes Wanaka and Hawea and the Clutha River are available to be fished all year round.
Mountain Biking Wanaka
Track maps and advice are available at reception and we have some terrific mountain biking routes locally that cater for all fitness and ability levels. Whether you want to enjoy a quiet ride around the lake and have time to take in the views, or you're a speed demon who yearns for the fast-paced, steep terrain of something a little more challenging – we can point you in the right direction.
Te Wanaka Lodge has 2 mountain bikes available for hire.
Water Activities
Wanaka is the spot for water activities for the more discerning guest. The unique style of water activity ensures you are taken on an exciting adventure instead of just a thrill trip. Jet boating up the Matukituki River, rafting on the Clutha, and the Eco Cruise to Mao Waho Island are all favourites of our guests at Te Wanaka. Other fantastic water sports include kayaking, canyoning, sledging and sailing.
Air Activities
Where do we start – there are so many fantastic options for airborne activities in our region it is hard to pick a favourite.
Milford Sound, Mount Cook and Mount Aspiring scenic flights are some of the options available, giving you the opportunity to view huge, untouched vistas of land. The experienced pilots provide a friendly and professional service. During your flight, you will enjoy a personalized commentary and uninterrupted views from your window seat.
A selection of our favourite and most popular activities in Wanaka.
Cinema Paradiso
This 3-screen, state of the art, classic movie theatre located in Wanaka is a real find. Experience comfy old sofas, an old Morris Minor or two, and a cafe and bar serving delicious meals before, during or after the movie. Homemade ice cream, world-famous fresh hot cookies and a warm welcome from friendly staff. A truly a memorable movie experience!
Lavender Farm
Wanaka Lavender Farm is where you can experience a working lavender farm with farm animals, gift shop, honey shop, tearoom and display gardens.
Puzzling World
Puzzling World is one of the best family activities you can do while on holiday in Wanaka. The Illusion Rooms, Puzzle Centre and Maze will leave you baffled!
National Transport and Toy Museum
One of the largest private collections in the world with over 600 Vehicles, 20 Aircraft, 60,000 toys and thousands of items on display.
That Wanaka Tree
Visit this iconic tree, on the shores of lake Wanaka. Famous among photographers, Instagrammers and all visitors to Wanaka. Visit #thatwanakatree
Classic Flights
Take a flight in a Tiger Moth to experience the exhilaration of the wind in your face in an open cockpit. Cruise over Lake Wanaka and enjoy the surrounding mountains.
Wanaka Skydive
Discover why Skydive Wanaka is the New Zealand skydiving experience everyone is talking about. Book your skydive altitude at 15,000ft, 12,000ft or 9,000ft.
Wanaka boasts some of the best restaurants, cafe and bars in new Zealand. Award-winning restaurants, stylish bars and a stunning array of food can be found in the Wanaka CBD.
Kika
An elegant, award-winning tapas restaurant in the heart of the Wanaka CBD. No bookings required; just roll up for a stunning dining experience, contemporary Kiwi cuisine with an Italian influence and friendly hospitality. A must do!
Francesca's
Contemporary Italian, pizza, pasta and beautiful people. Relaxed dining, high-quality ingredients and a beautiful setting. Bookings required.
FuDog
A stylish restaurant that offers modern Asian cuisine with Japanese, Chinese and Korean dishes. Delightful staff, a contemporary style and delicious food.
Relishes
A Wanaka favourite. One of our oldest and best restaurants. Wholesome food and traditional meals with a modern twist. So delicious!
Big Fig
Slow cooked food, served fast. The perfect option for dining in or taking away. Slow cooked meat, fresh and unique salads and hot vegetable options. Easy and scrumptious.
BREWERIES & WINERIES
Mt Maude
The family estate vineyard, Mt Maude, lies on the steep, north-facing slopes of the sheltered Maungawera Valley just outside of Wanaka. They have a tasting room at Bistro Gentil on Golf Course Road.
Rippon Vineyard
The stunningly beautiful Rippon Vineyard is situated on the shores of Lake Wanaka, with views across the lake to Ruby Island.
B Effect
Refreshing craft beers, made here in Wanaka. Check out the Wanaka brewery for craft beer tasting, available 7 days a week. The knowledgeable bar staff can help you decide which beers to try, based on your tastes and preferences.
Rhyme and Reason
Take the tour – 10 taps, take-away rigger fills, tasting paddles, pints, Hoppy Hour specials, a local wine list, NZ cider list, BYO eats, 'Food Truck Freakin' Weekends' when local food trucks set up in the beer garden, and special events! All while watching your favourite beers being brewed right in front of you.
Ground Up Brewing
Ground Up was inspired by the owners' biggest obsession (after beer); climbing and mountaineering. Most of our beers are named after routes and climbs in the Wanaka backyard.